Lose all the weight you want, and just with your phone.
This is really easy to do. Just write down what you eat for the week, then take a photo of it and send it to Dean. 
A 12 week weight loss program that will have you looking and feeling amazing!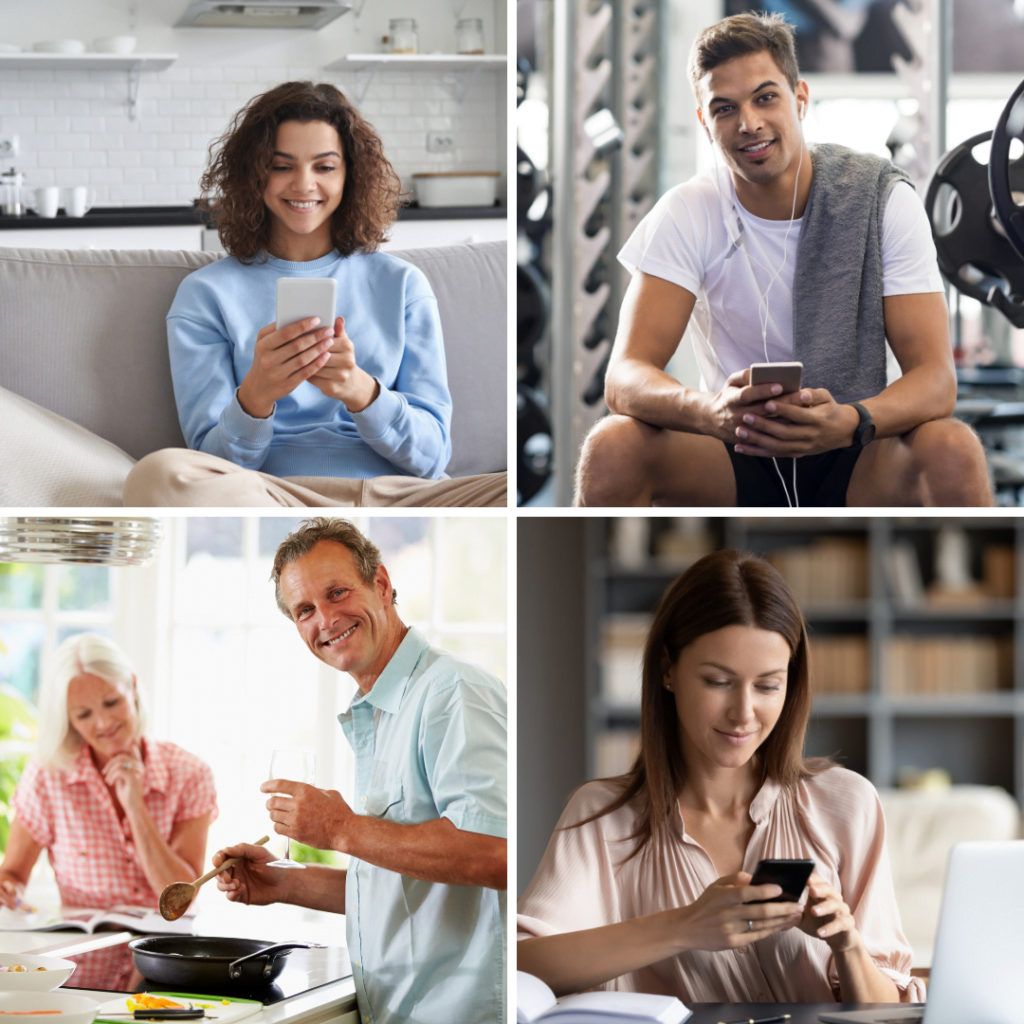 Weekly personalized food diary review and feedback for anyone from teens onwards. All dietary preferences are catered for.
Your 4 Steps for Easy Weight Loss.
Write down what you eat each day, for a week.
At the end of the week take a photo of it using your mobile phone. 
Send the photo to Dean via WhatsApp.
Dean will review your food diary and message you back with some small adjustments to make to your food choices.
By doing it this way you are not going on a diet, we are just 'tweaking' what you normally eat. 
You don't need a gym membership, nor to have a regular exercise habit. If you do exercise then Dean will advise you on how best to structure it so you can get maximum fat burning. There is a FREE 2 Tanks Fat Burning Guide available to download on the Welcome page which is accessible after payment.
If you're unhappy with your weight, or confused about food choices, then this is exactly what you need. Together we can 'dial in' your nutrition each week and have you looking and feeling great! 
My goal is to have you losing a minimum of 100g a day or 0.7 kg a week, by just adjusting your food choices and relying on your metabolism (based on someone who drives to work and sits down for the majority of the day). The rate of weight loss can be increased with the addition of walks or if you have a more active day job. 
The absolute minimum rate of loss through just your metabolism and a sedentary lifestyle for a smaller female should be at least 0.7 kg per week x 12 weeks = 8.4 kg loss. If you have more muscle, go for walks or do other cardio you will lose significantly more than this. 
You will be amazed at what you can achieve in 12 Weeks!
You'll be motivated and inspired by the results each week.
You could do it with friends as a group 'challenge'
I can't thank Dean enough! I worked with him in preparation for my wedding and it removed so much stress and worry. In fact my dress maker was getting annoyed with me as I kept losing weight each time I saw her.
The advice and motivation I get from Dean each week really helps keep me in top condition.
The 12 weeks is paid upfront at the start. The psychology of commitment and motivation is that there needs to be a 'cost' involved or a 'pain' associated with not committing to it. This drives the motivation to start well, and to stick with it over the coming weeks, for a successful outcome. 
IN THE USA: Money Transfer
Pay $1155.54 USD by money transfer from a bank within the US. This can take 2 -3 days to clear.
Account holder: Dean C Geddes
ACH and Wire routing number: 084009519 
Account number: 9600002243429257 
Account type: Checking 
Address: 30 W. 26th Street, Sixth Floor New York NY 10010 United States
IF YOU HAVE A WISE ACCOUNT
Pay $1155.54 USD by using your WISE account by email or phone.
Search for +6421534531 
OR dgnz2011@gmail.com
NEW ZEALAND: Bank Transfer
Pay $1945.45 NZD inc gst.
Account holder: Dean Geddes Nutrition Limited
ASB 12 3019 0651616 00
If you pay by credit card you will then be automatically redirected to the 'Welcome' page.
If you pay another way then please email me once you have paid and I will send you the link to the "Welcome' page.